Reviving an Old Project: Waypoints for Google Maps
Visit RouteMap.app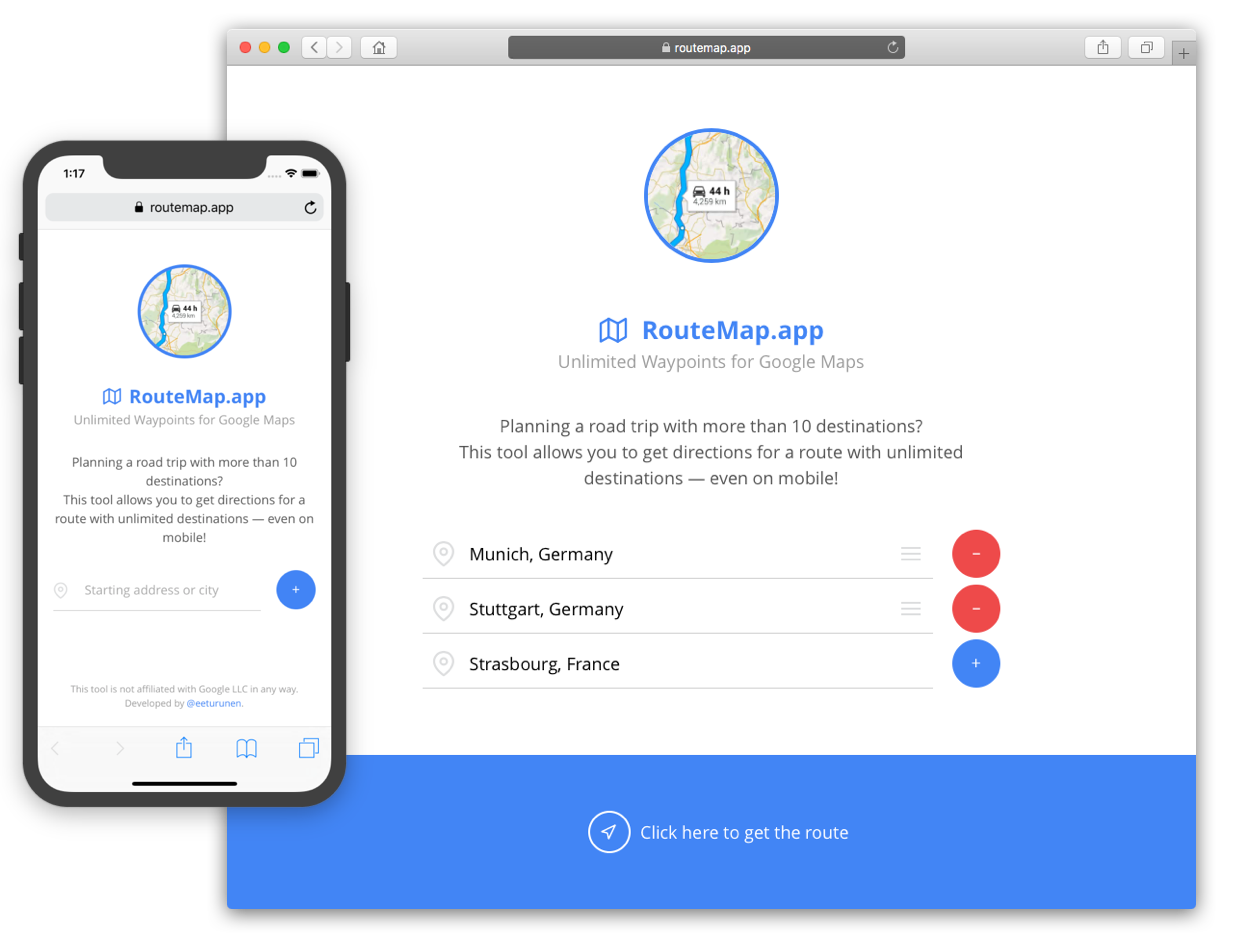 I really like going on road trips abroad. There is something very freeing about flying into a destination, renting a car for a month or so, and then just going from city to city exploring the towns, villages, and natural sites on the way.
In 2016, when planning a road trip for the summer, I was slightly annoyed by Google Maps' limit of 10 destinations. I wanted to be able to insert all the destinations of the trip on the map and see how long the whole journey would be.
Since Google Maps didn't support this out of the box, I created a simple tool which allowed you to map out a journey with unlimited destinations. Using the tool you could insert an infinite number of destinations which would then be fed into Google Maps where you could view the whole journey.
In 2018, Google changed the way their API billing works so the website I had created stopped working. I didn't have the time to fix it so I just let it die. ☹️
Last weekend, when bored and browsing through old repos in my GitHub account, I decided to take a closer look into Google's API billing settings and tried to set up the website again. It worked fine with the updated key, so I registered a new domain for it, updated the npm packages, and published the tool at RouteMap.app. 🎉
It was a hasty decision to close down the website in the first place, especially since it had thousands of daily visits, but hopefully it will once again be useful to many people.